Ref:
Date:
Location:
Photographer:
Ref:
Date:
Location:
Photographer:
news
October 2017
MY WORK TO BE ACQUIRED BY THE VICTORIA & ALBERT MUSEUM
Two of my prints have been selected for the forthcoming PRINT CITY exhibition in London featuring work by members of the UK Printmakers' Council. The exhibition has two parts – one is 'Print City' featuring work on an urban theme and I have had one of my earlier digital prints accepted into this part of the show.
Alongside will be an exhibition of mini-prints, which as well as being shown at the Morley Gallery, will be gathered into a box set which the V & A will acquire for their collection and archive. Members were invited to make an edition of 10 prints to a specific size to be submitted to a jury, and my new screenprint
PLAY
will be included in the set.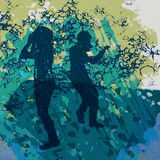 I am delighted to have been included alongside so many fine printmakers.
The exhibition dates are 31st October – 11th November 2017, and the PV is Wednesday 1st November 6pm-8pm.
See the flier for more details.
+++++++